Mehealth supports October ADHD Awareness Month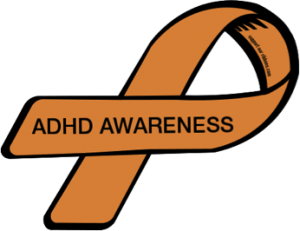 It's October 1st, which means that ADHD Awareness Month begins today!
More than anything, this month is a chance for us all to support what we know is true: ADHD can affect anyone, regardless of age, race, nationality, or income level. More importantly ADHD is not a debilitating issue, shouldn't intimidate families, and can be managed successfully when parents, teachers, and pediatricians are able to work together.
To help do our part, mehealth has a full month of activities planned meant to raise awareness for this important cause:
The 31 days of ADHD Awareness: Follow our @mehealthADHD Twitter handle as we tweet out one ADHD fact per day. Be sure to RT and comment on our Tweets to help spread the message to as many people as possible!
Share your ADHD child's artwork: Starting this week, we'll be accepting artwork from children with ADHD to share on our Facebook Page. We will be posting your child's drawings, paintings, sketches, etc. at the end of each week, so stay tuned for further instructions on how to submit!
Add an ADHD "Twibbon" to your profile: Make sure your Social Media profile is on board with ADHD Awareness month as well! Click the following link to add an official Twitter ribbon i.e. "Twibbon" showing your support for ADHD Awareness: Add a Twibbon here.
Succeeding with ADHD: On both our Facebook and Twitter Pages we will be sharing success stories of people who have not only overcome their ADHD symptoms, but thrived thanks to the unique characteristics common with the condition.
Friday Feedback: We want to hear your voice! Each Friday we'll be asking questions on Facebook asking your opinion on important ADHD topics. Share your input on everything from parenting advice to proven tips and strategies for handling the everyday challenges of ADHD.
Most importantly…. Talk about ADHD! Parents, teachers and pediatricians can use Social Media to support and help reduce the stress and unknown. Share your successes not just on Social Media, but also in person and with your peers. This month is a chance to break down stigmas that still exist and make sure each of us doing our part to help, whether that means ensuring that pediatricians have the tools to properly assess ADHD, or simply being more open about discussing how the disorder affects individuals on a daily basis. We all must contribute to make a difference.