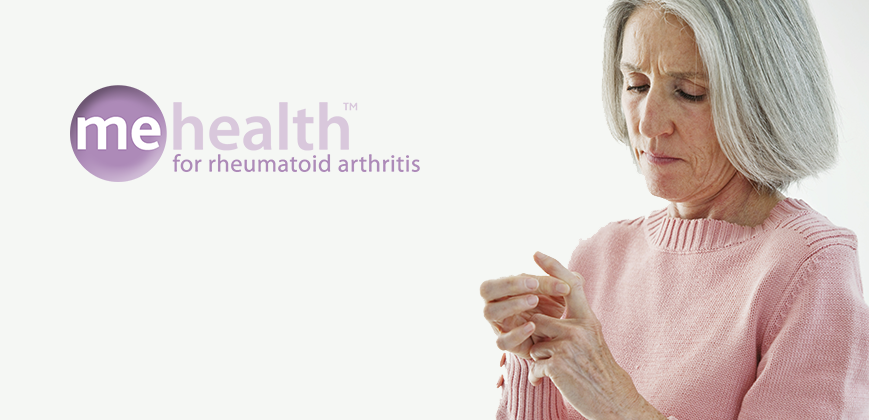 Coming soon – Software for Managing and Monitoring Your Patients with Rheumatoid Arthritis
Long term physical disorders such as diabetes, rheumatoid arthritis and inflammatory bowel disease are associated with significant psychiatric comorbidities which increase the disease burden and worsen clinical outcomes.
With a particular focus on the psychological well-being of patients, we are soon launching the first of a suite of mehealth™ products for chronic physical disorders, including mobile and web-based software solutions.
Behavioral Comorbidities in Rheumatoid Arthritis
"While tremendous therapeutic advancements have been made, patients with rheumatoid arthritis (RA) have a myriad of comorbidities, including fatigue, depression, and sleep disturbances. Data on the comorbidity of psychiatric disorders with arthritis are also striking: according to the NIMH Catchment Area program, the lifetime prevalence of psychiatric disorders among patients with RA is 63%. Indeed, approximately 20% of patients with RA are found to have current major depression with potential impact on RA symptoms."
Michael R. Irwin, MD, Mary Davis, PhD, and Alex Zautra, PhD
Psychiatric Times
More effective use of clinicians' time
By having their patients use mehealth™ for rheumatoid arthritis when away from the clinic, clinicians can have many of the regular assessment questions answered before, rather than during, a consultation and avoid much of the data entry. They can immediately view and analyze each patient's situation over time.
This saves time and leads to better, more effective treatment at lower costs.